SPONSORS








Corporate
CWA Inc.
Miriello Grafico
Edward J. G. Mracek,
Willis Allen Real Estate

Individual
Carina Courtright
Karen Dietz


PROGRAMMATIC DONORS






Eric Anderson
Sarah Catz
M. Niel Cummings
Richard Farson
Richard Flierl
Dr. Alan Gin
James McJunkin
Chad Thompson Photography
Harry Watkins




High Speed Transit Forum
Design's Impact on High Speed Rail, Maglev Trains and Personal Rapid Transit
Thursday, November 12, 2009 6-8 P.M.
Brown Chapel, Point Loma Nazarene University, San Diego, California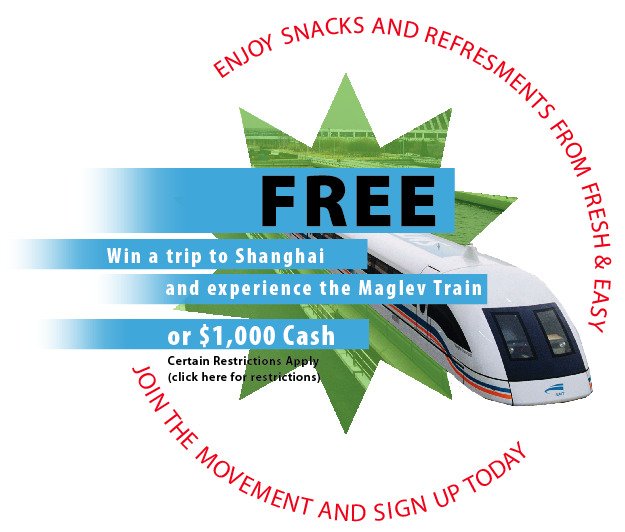 Terms and Conditions

Total value of this exclusive offer to Shanghai, China is $750 per person, maximum $1,500 for two people, for roundtrip airfare and MagLev tickets through Design Innovation Institute's designated travel agent only. Restrictions and blackout dates may apply. Ticket purchase must be finalized by December 31, 2009. Winner will be drawn randomly from all valid ticket entries at the November 12, 2009 Forum and must be present to qualify. Offer is limited to the purchase of one general admission ticket per person to attend the Forum which automatically enters purchaser into the drawing. General admission tickets will be available at the will-call registration table the day of the Forum. Winner will have the option of receiving $1,000 cash in lieu of the trip prize.
Must be 18 years or older to win. Winner is responsible for any taxes and insurance/security deposits associated with prize, as well as any additional travel costs. Drawing is not open to employees and family members of Design Innovation Institute and/or associates of the event. Design Innovation Institute is not responsible for any damage or injury that may occur to the winner and winner's guest(s) on the trip.